INCIDENT RESPONSE
Many Companies are "caught out" at the "eleventh hour" when it comes to the difficult decision to evacuate a site.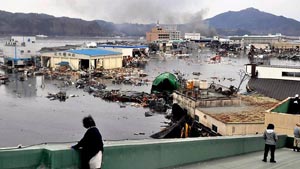 A sound plan is necessary to ensure success so that when the crisis has passed your company can re-establish itself without any further unnecessary disruption.
CRISIS PLANNING
Despite detailed planning, the worst can happen. Our crisis planning services will ensure that operations can continue with minimum disruption to and minimum impact on cost and reputation, whilst making certain that an effective response is coordinated to prevent further incidents.
With inappropriate or inadequate planning, some organizations find themselves reacting constantly to crisis situations. Without ordered priorities, an organization is unable to determine which situations call for immediate attention and which do not, and their ability to continue functioning is seriously threatened.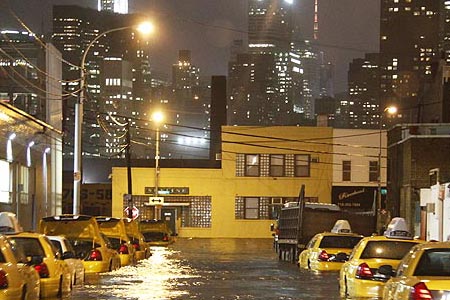 RISK MANAGEMENT
Crisis and Risk Management is the process by which a company identifies its potential losses and takes steps to avoid or reduce them. It is not a quick fix. It involves anticipating, identifying, studying and forecasting likely crisis situations and deciding on the various methods an organization should use to prevent or cope with crises. Company executives must be committed to ensuring that Crisis and Risk Management, and Contingency Planning are an integral part of the organizational structure for the long term.
The most productive way of approaching unavoidable risks is through risk management strategies. Core Group offers organizations risk management strategies to meet the challenge of such risks. By identifying unavoidable risks and implementing the most effective strategies for dealing with them a business can resume its operations quickly and efficiently.
It is essential that any Contingency Plan assess precautionary measures, including vulnerability analysis and defense strategies. With a strong Contingency Plan, preparation for the integration of these preventative measures can begin. Preparing for all potential hazards with careful management can prevent further crises. Speedy and timely recovery is vital to overcoming a crisis.
AWARENESS
Recently, a colleague of mine, from Global Sentry Group, who is active in Anti-Human Trafficking operations used his experience as an undercover investigator in Cambodia to consult in the movie Trade of Innocents, where he also provided personal training to the actors. He shared the real life scenario of playing the rock, paper, scissors with the young girl actress and with the actor Dermot Mulroney, when working with him on his role in Trade of Innocents. CLICK ON THE PHOTO BELOW:

1-702-900-CORE (2673)
RAPID RESPONSE RECOVERY
The Core Group Rapid Response Team was formed to protect personnel and salvage possessions of businesses and citizens ravaged by disasters or political unrest.

We are owned and operated by Major Anthony Jones, a former member of U.S. Special Operations and an Intelligence Operator. During Iraqi Freedom, he was the Director of the Personnel Recovery Cell and responsible for Personnel and Hostage Recovery throughout the theater.
We can mobilize fully operational TOC (Tactical Operations Center) and/ or Multiple Incident Management Teams to assess the state of security and safety at designated client locations, identify ingress and egress routes, provide and coordinate critical supplies and resources such as fuel and food, and implement contingency plans to evacuate people as requested.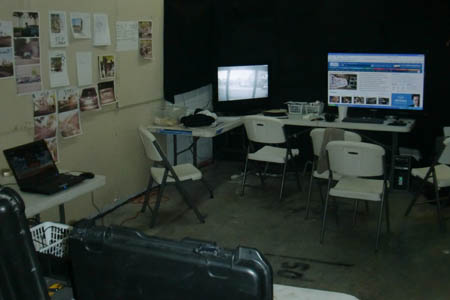 In addition we can mobilize Quick Reaction Security Teams to travel and protect client personnel and to help secure high value life and / or assets.
Core Group prides ourselves on our combat proven ability to anticipate and respond in a professional manner to any crisis. An untimely crisis can be severely detrimental to the finances, reputation and relations of an organization. With this in mind, we develop flexible and comprehensive contingency plans that cater for your particular requirements.
We also have a large database of personnel and are experienced in putting teams (rescue, medics, asset recovery) together to respond immediately to save or salvage your personnel and your assets.
MISSING
A Child goes missing every 40 seconds in the United States and every weekend here in Las Vegas, 60-80 people go missing. In fact, Metro's Missing Persons unit handles up to 1,700 cases a month, everything from runaways to kidnappings fall under the umbrella of missing persons. If you have information about anyone who has one missing, you are asked to call police at 229-LOST and contact NEVADA CHILD SEEKERS at 702-458-7009.
CORE GROUP RESOURCES
1-702-900-CORE (2673)
Member Nevada Society of Professional Investigators.
HUMAN TRAFFICKING
We always hear about HUMAN TRAFFICKING. Yet, somehow, it seems we've gone calloused and look at it as something so detached from our reality. The sad truth is that there are real people out there, people we don't know, who are actually suffering because they are victims of human trafficking.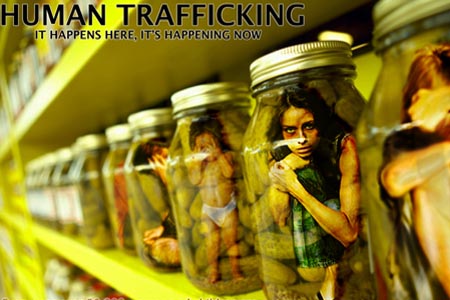 Victims are either taken forcibly or with consent and are forced to get into sexual acts against their own will. But the bottom line is that these people lose their human rights. Core Group has the teams and experience to assist in your Kidnap and recovery / Personnel Recovery.
cntr - TRAFFICKING videos
cntr - TRAFFICKING ARTICLES
Kidnapping
Each year, thousands of people in the United States and around the world disappear without a trace. Many of these people are found, however many of them are not.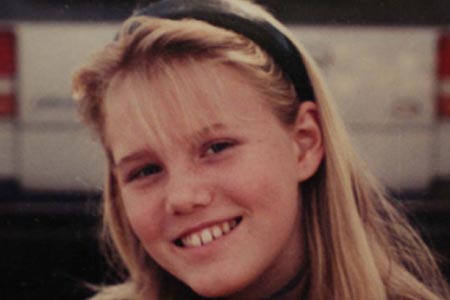 When a person disappears, there is always a chance that someone will find them, if the right protocol is followed. If authorities and police fail to locate them, it may be prudent to consider taking a different approach and hiring a private investigation firm.
KIDnap & RECOVERY
It is estimated that over the past 6 years, kidnappings around the world have increased by 100%. Corporations today face security threats against their financial welfare and in some cases, the physical well being of their personnel. Unfortunately, your organization's executives and employees are increasingly at risk, both at home and abroad, for kidnap, ransom, and extortion. The use of kidnapping or extortion to gain access to industrial secrets, to make socio-political statements, or for monetary purposes, continues to rise.

STALKING
A recent study by the National Institute of Justice found that stalking was far more prevalent than anyone had imagined: 8% of American women and 2% of American men will be stalked in their lifetimes. That's 1.4 million American stalking victims every year. If you think you are being stalked:
FBI Las Vegas
1787 West Lake Mead Boulevard
Las Vegas, Nevada 89106-2135
Phone: (702) 385-1281
Fax: (702) 584-5460